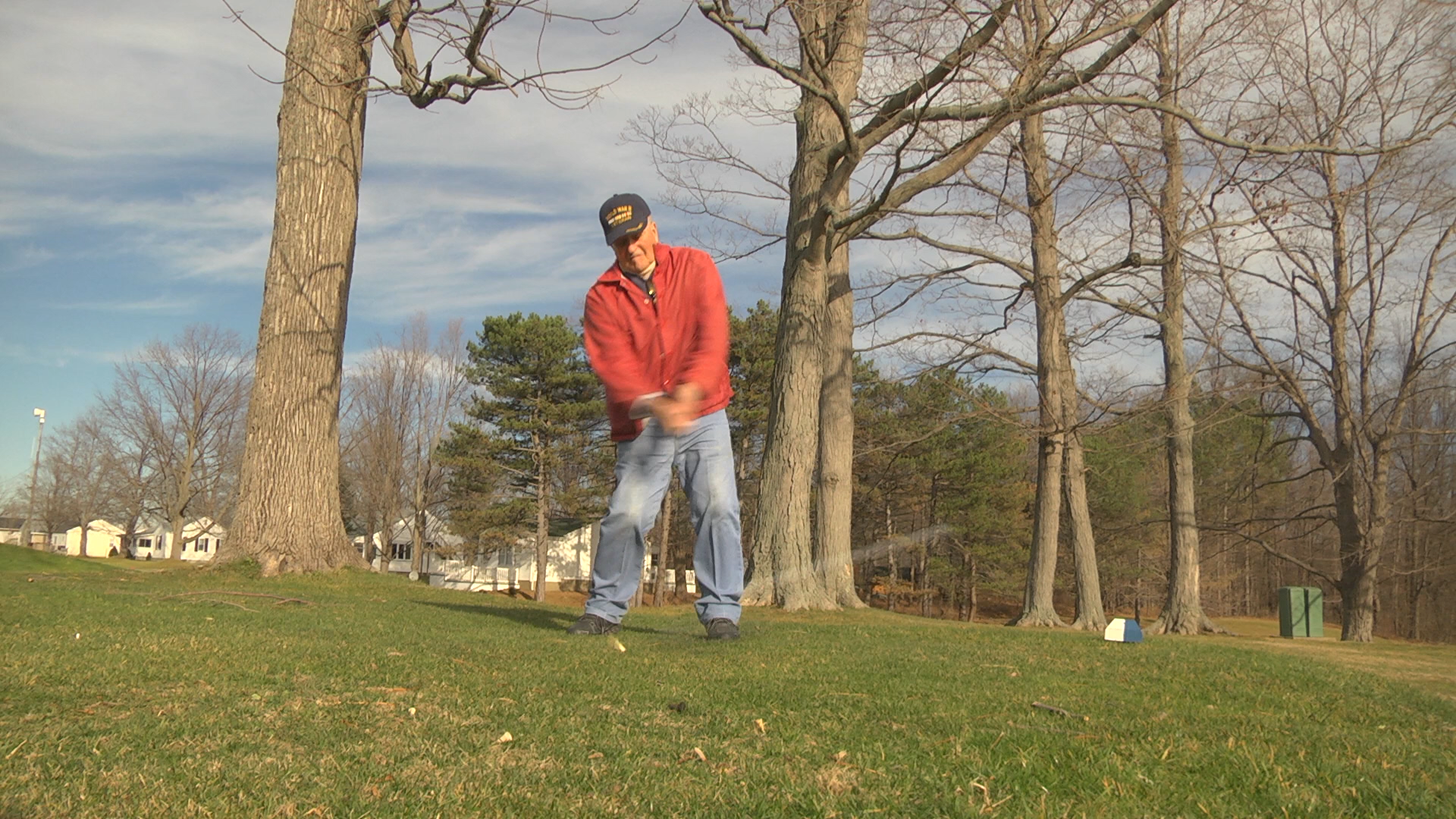 A fixture at the municipal golf course for decades, Norman "Frenchy" Lesperance is an Ashtabula resident who, although 92, continues to play at the course (2015).
His introduction to the course was at the age of 12, when he began to caddy for players at what was then a nine-hour course.
"I couldn't get into the (Ashtabula) Country Club," Lesperance recalls. He was accepted at the municipal course, however, and Lesperance would ride his bicycle from Ashtabula Harbor to the course. He took the Lake Road route.
"I made 35 cents," Lesperance recalls. "You got 35 cents, and that was it (no tips). It was enough for a couple of candy bars."
He learned the ropes at the municipal course, then got a job at the Ashtabula Country Club, where he was caddy for four years.
"I made pretty good money for that time," he says. "$10 a day."
Lesperance was soon playing the game, as well. He's had two hole-in-one shots at the municipal course; one on No. 3 and one on No. 16. He also had a hole-in-one on Village Green.
He shoots in the range of 78  to 85, but notes that in his heyday "I did a little better than that."
Lesperance works part-time at the municipal course tending the electric golf carts. For his efforts, he receives a free membership that allows him to play unlimited golf (2015).
In season, Lesperance plays four to five times a week with friends and on a league.
He is retired in 1982 from the A&B Dock, where he worked as a shoveler in the holds of the freighters that delivered iron ore to the dock.